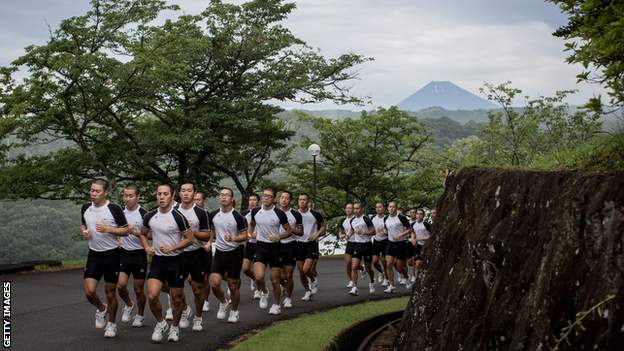 They bow as they walk their bikes onto the track and they do so again as they slot them into the start gates.
They have no coach, no mechanic, no team. They have assembled their bikes single-handedly. Some say a prayer, others throw salt over their chains as a blessing before the race begins.
Each of them is wearing a different brightly coloured jersey with matching helmet. They had not long ago arrived in suits, as tradition dictates.
Keirin racing is about respect, integrity and dedication. In Japan, it's a serious business.
Fans of track cycling will know keirin as the event that has seen Sir Chris Hoy, Jason Kenny and Victoria Pendleton take their place on the top step of the Olympic podium.
Those who watch only when the Games roll around every four years may remember
…
Read More