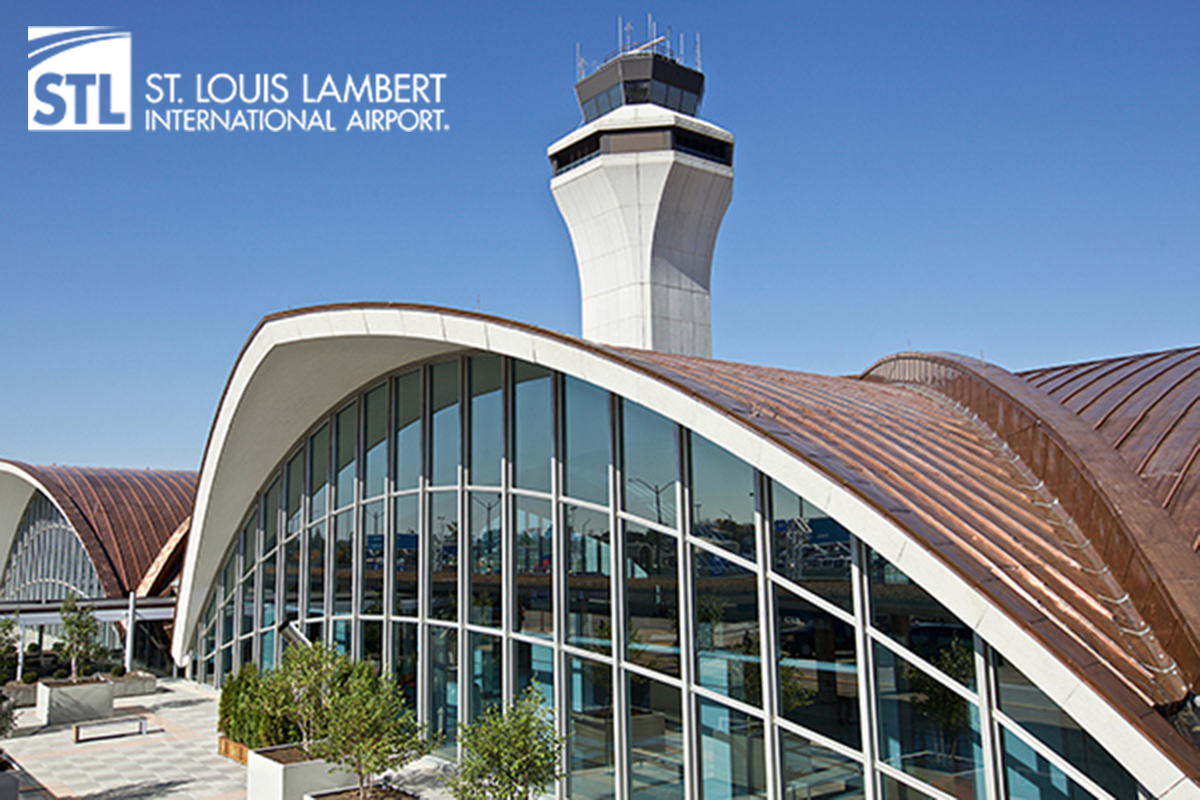 Terminal Shuttle
STL Airport provides free 24-hour shuttle service between Terminal 1 and Terminal 2.  The shuttle runs between Exit 12 at both terminals in 8-15 minute intervals.
Taxis
Taxi Zones:
Terminal 1:  Exit Door 14 to Garage Yellow Level 
T2:  Exit Door 12
Exact fares depend on final destination. Each taxi will have an Airport Use Fee of $4.00 per pickup.
Airport taxis are regulated by the Metropolitan Taxicab Commission.
For general information: info@stl-taxi.com
Complaints: 314-535-7700 or complaint@stl-taxi.com
ADA accessible taxis are available through the following companies: 
Airport On-Call Taxicabs (see Taxi Booth for information) 
Metro West Transport (call to reserve ADA taxicab at (636) 272-TAXI or visit http://www.metrowesttaxi.net)
Ride App
Ride App companies Lyft and Uber operate at St. Louis Lambert International Airport. Reservations must be made online.  
Ride App Pickup zones:
T1: Exit 6 (Ticketing Level)
T2: Exit 15
Light Rail (MetroLink)
MetroLink is the St.
…
Read More