Home & Garden
Car Repair
How to Jump Start a Car
If your battery has died, you may be able to use jumper cables to jump start it from some good Samaritan's vehicle. If you can safely use jumper cables on your vehicle, make sure that the battery on the good Samaritan's vehicle has at least as much voltage as your own. As long as you hook up the cables properly, it doesn't matter whether your vehicle has negative ground and the GS's vehicle has positive ground, or your vehicle has an alternator and the GS's vehicle has a generator.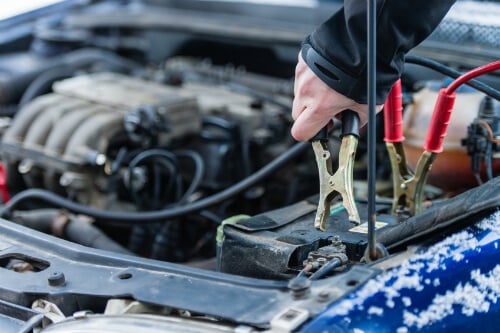 If either vehicle has an electronic ignition system or is an alternatively fueled vehicle, the use of jumper cables may damage it.
To safely jump a start, follow these steps:
Take out your jumper cables.

It's a good idea to buy a set of jumper
…
Read More