What Makes a Car Classic or Collector
Not every car qualifies for classic car insurance. To get this coverage, your car needs to be 10 or more years old and may be used on a regular basis. It's value also needs to be much higher than the average for that make and model.
To learn more, call 800-555-2510 to get a classic car insurance quote from The Hartford today.

Your Collector Car Deserves Customized Coverage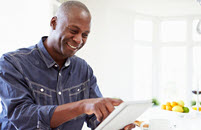 We understand that collector cars are more than just a vehicle. They're passion projects, cherished heirlooms and even investments. That's why you'll want quality car insurance coverage to help pay for repairs if it ever needs them. This is especially true because replacement parts can be costly and hard to find.
To get your car insured, customize your coverage through the AARP® Auto Insurance Program from The Hartford1 today. Through American
…
Read More